Available in:
Nutritional Values
Nutritional Declaration

Per 100ml

Energy

3389kj 824kcal

Fat

92g

Of which
Saturates

22g

Carbohydrates

0g

of which sugars

0g

Proteins

0g

Salt

0g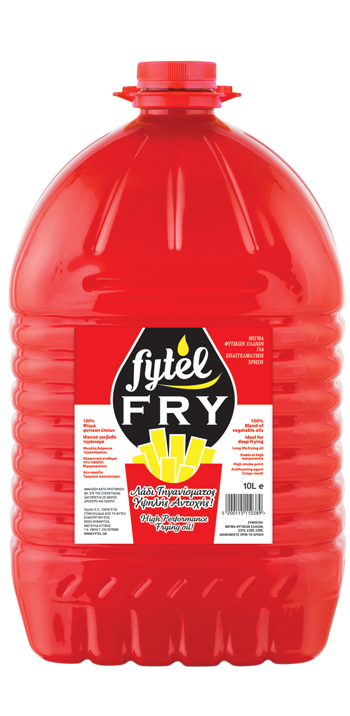 The FYTEL FRY is a blend of edible oils ( palm oil, sunflower oil ) whose recipe came from research and implement to the most demanding culinary domain, the Catering, evaluated by the experts of this kind. Ideal for deep frying, with the highest resistance to high temperatures compared to all other seed oils, for more frying with the same flavor and crunchy results.
Ideal for crunchy & tasty fried foods!
Store in a cool and shady place, away from direct sunlight .